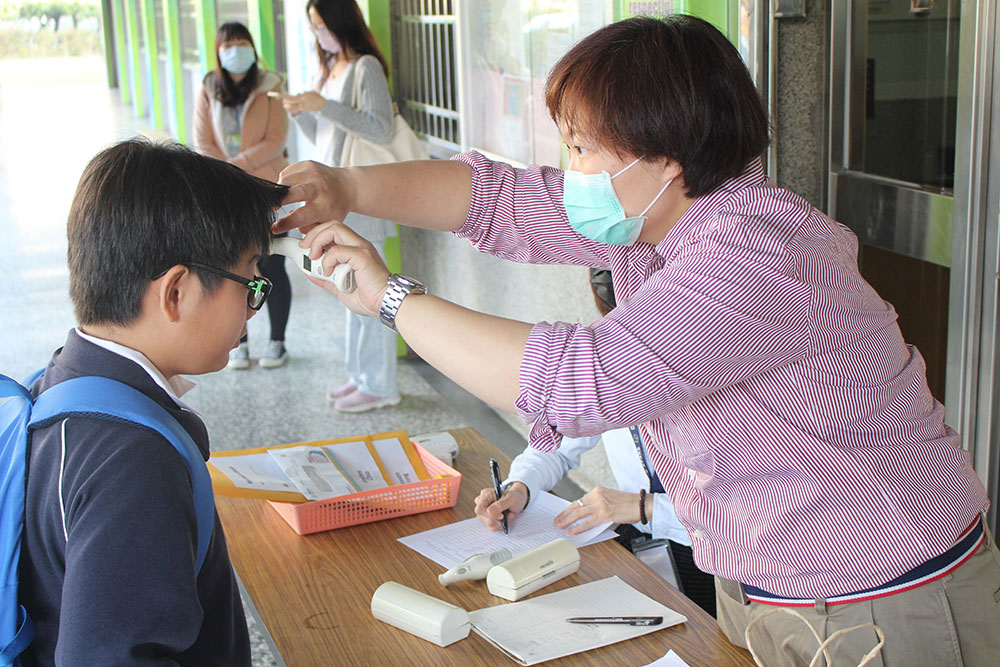 有關口罩配戴事宜,體健科回應如下:
「有關學校是否強制佩戴口罩,應依據中央疫情指揮中心防疫新生活運動指
引:無法保持社交距離須配戴口罩,並配合現呼籲之於密閉空間配戴口罩辦
理,並於暑假期間持續關心學生健康狀況、環境清潔消毒。」
Regarding the wearing of masks, the Health Department responded as
follows:
"Regarding whether it's compulsory to wear masks at schools, they should
follow the guidelines of the Central Epidemic Command Center's New Life
Movement for Epidemic Prevention: You must wear masks if you cannot
keep social distance. Follow the current appeal to wear masks in confined
spaces, and continue to care for students' health, environmental
cleanliness and disinfection during summer vacation."
現階段主要是"密閉空間、無法保持社交距離"的場所要戴口罩,教室內若可
以保持社交距離,則不強制. 另外,戶外地區也沒有強制。
At this stage, it is mainly in places that are "closed spaces and unable to
keep social distance", then you need to wear masks. If social distance can
be maintained in the classroom, it is not mandatory. In addition, there is no
mandatory in outdoor areas.
From Kaohsiung City Government Education Bureau