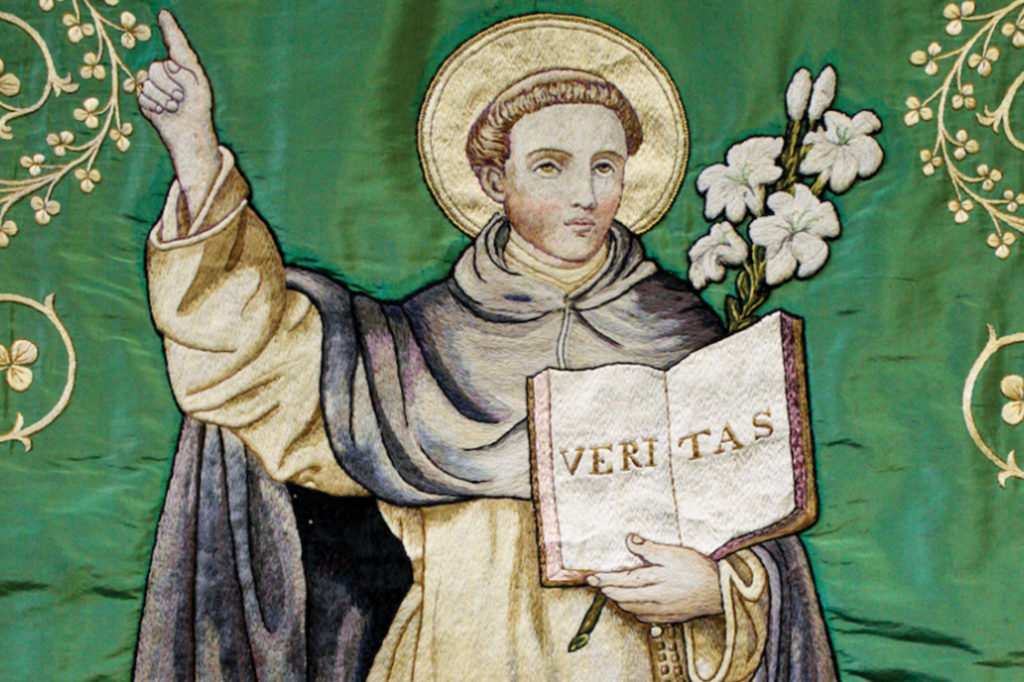 St. Dominic de Guzman (1170 – 1221) was born to Don Felix de Guzman and St. Jane of Aza in Caleruega, Spain. St. Dominic studied for the priesthood at the University of Palencia. He was ordained around the age of twenty-four. In 1215, St. Dominic saw the need to combine dedication and systematic education to serve the needs of his era. In the same year, St. Dominic petitioned Pope Innocent III to secure approval. In 1216, the new pope, Honorius III, authorized for an order that shall be known as ― The Order of Preachers (Latin: Ordo Praedicatorum) or OP. St. Dominic made truth (veritas) the motto of the Order. The Order of Preachers carried out St. Dominic's ideal of laudare (to praise), benedicere (to bless), and praedicare (to preach).
HISTORY OF THE DOMINICAN SISTERS IN TAIWAN
The first missionary expedition of the Holy Rosary Province to Taiwan was between 1626 and 1642. By 1859, the second missionary expedition of the Holy Rosary Province arrived in Taiwan. On March 26, 1903, the Provincial Council approved the repeated attempts of the Apostolic Vicar of Amoy (China) and the Provincial Vicar of Formosa (Taiwan) to open a decent Santa Infancia on the island to be administered by Dominican Sisters.
On August 17, 1903, three sisters from the Philippines arrived in the island and took over the Santa Infancia of Takao (Kaohsiung) founded by Fr. Francisco Sainz. In 1906, Sr. Visitacion Elortz from Spain joined the Santa Infancia of Takao. In 1913, Fr. Clemente Fernandez, then Apostolic Vicar of Formosa, initiated the foundation of a school in Taipei. March 14, 1933, marked the Canonical Erection of the Congregation of the Religious Missionaries of Saint Dominic. The Dominican Sisters became independent from the Province of the Holy Rosary after 42 years. In 1941, Msgr. Jose Satowaki, as the new Apostolic Prefect of Formosa, closed the Santa Infancia of Takao after four decades of service. The orphans were then distributed to Catholic families.
On May 14, 1952, the General Council approved the establishment of an indigenous Novitiate for Taiwan. Kaohsiung was the designated place with Sr. Ana Maria as the Novice Mistress. The first native vocation being Sr. Margarita Lin, O.P.