DISK encourages all High School students to connect their classroom learning with different forms of volunteer work or service-oriented activities to understand the social or cultural issues of our society and get directly involved in helping to alleviate some of those needs.
1.Fulfill the Vision and Mission statements of DISK which involve the pursuit of learning and practicing the teachings of Jesus.
2.Create a platform for students to connect with the local community, learn new skills, and manifest social responsibility.
3.Encourage students to apply their academic learning to real-life situations.
4.Help students understand that they can make a difference in this world and bring real benefits to those in need.
5.Develop social and emotional skills to solve problems and face tough situations in life.
6.Support students in finding new passions and interests that may lead to a career choice.
Community Service Program
This program helps High School students to focus on four significant areas of life for their personal growth and development.
Promotion of Life
Students will be able to gain a deeper understanding of themselves, their community, and society in matters of promoting and protecting life. This initial stage helps students extend classroom-learning experiences into practical situations.
Health and Wellness
Students will be able to take initiative, work as a team, and demonstrate their abilities to promote health and wellness in the school and beyond. This area focuses on physical activities or exercises that will give students time to develop their motor skills and other aspects of fitness.
Environmental Awareness and Care
Students will be able to plan out projects and activities that promote environmental awareness and care. This area focuses on the advocacy of the school as an environment-friendly place.
Language Literacy and Education
Students will increase their civic participation in the field of education by sharing their knowledge and skills, particularly with those who would like to learn new languages and improve their academic performance.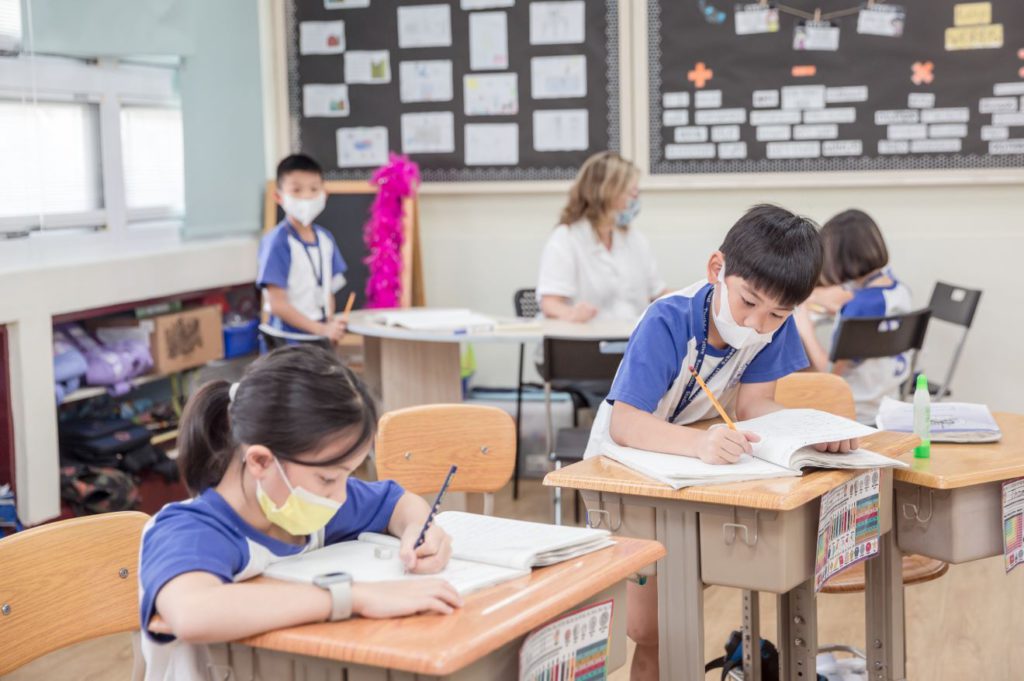 Student Requirements
Students will attend an hour per week of community service within the school campus.

Students are required to complete a minimum of 25 community service hours outside the school for each year of High School (Grades 9 to 12).
Students must document their hours of service as part of their yearly report.
Before starting any community service activity, students must obtain the approval of the Directress/Vice Principal and the Community Service Coordinator.
Students who do not complete the mandatory hours of Community Service will have the missing hours added to the following year.
Community Service Procedure
a. Plan a Community Service activity or project: encourage students to find areas of involvement in the local community and plan their own service.
b. Seek approval for the activity: students submit to the Community Service Coordinator a short description of the project and its goals.   
c. Begin and complete the project: students must complete the Community Service Hours Form and get the signature of the supervising adult.  
d. Evaluation and Reflection statement regarding the activity or project: this part helps students to understand better the needs of others and to increase the quality of their service.
e. Demonstration and Celebration: students share with the school community what they have learned and the positive results of their actions. They also celebrate their hard work and success at school assemblies or class parties.